I am deeply honored and humbled to have had the opportunity to build upon the legacy of the leaders that came before me at CalSAC and am incredibly proud to have paved the way for those who will follow – continuing the deep history of this great organization. I have many reflections and learnings to share from my tenure with CalSAC. However, since my journey is not yet over, I will save my storytelling for a future message before I leave at the end of 2019. Until then, I want to share with you why I decided to transition at this time and what excites me about the journey ahead.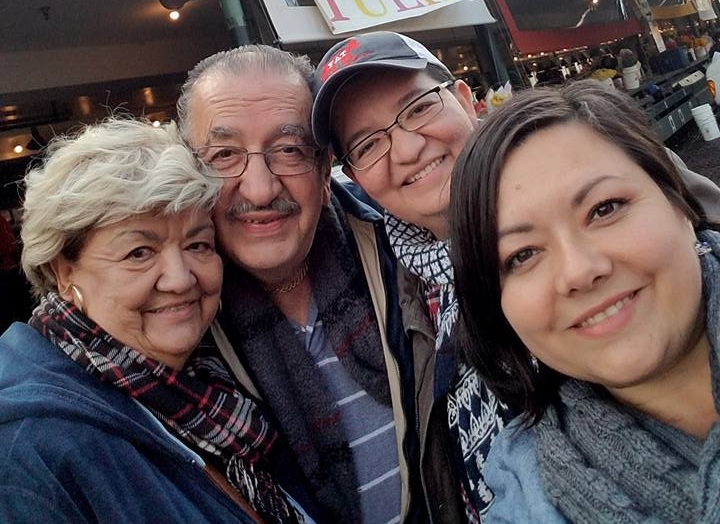 My wife and I both hold very close relationships with our families and planned, at some point, to spend more time in San Antonio, TX with her parents. As they approach their 80s and safety becomes a greater need, we decided that it was time to make our aging family a priority. While my family, which is all in Central California, are less excited about the possibility of me moving, they too value elder care from within the family. We began exploring the possibility of a change last spring and I took several months to reflect on whether it was the best timing for CalSAC to embark upon an executive transition.
My process included a week-long retreat with the Rockwood Institute and numerous sessions with my long-time executive coach, Ernest Mark (both highly recommended resources). From a place of deep reflection, it became clear to me that the organization was ready for a pivot and that I was fulfilled by the contributions I had made to get us there - such an empowering space to be in when approaching change! I initiated conversations with the current president and recent past president in July to begin the planning process. I am 100% confident in the strength of the organization and the courage of the leaders who will guide CalSAC through a thoughtful, intentional, and values-aligned transition. You can view our Executive Transition Plan here. I believe this transition will be a model for the field and I am immensely proud and elated to be a part of the experience ahead alongside our board of directors and staff team!
As I prepare to leave the organization, I can confidently say that we are on the cusp of a new level of greatness. We have a healthy and robust board of directors that raise nearly half of our individual giving funds; our network of trainers, fellows, and advocates are thriving and continue to be the heart of our organization; our programs have powerfully impacted the lives of out-of-school time professionals and the organizations they lead; our partnerships are deeply rooted and expanding; our staff team continues to uphold the integrity of our work while remaining responsive to the evolving needs of the field; and we have a beautifully bold new brand. While fundraising can be the white whale for all nonprofits, we are well positioned to draw in new believers and influence investments for the field through our dynamic strategic direction and collaborative partnerships. I'm proud to be leaving the next executive director with a solid foundation to catapult the organization and field to new heights!
So, what's next for me after CalSAC? I'm still sorting it out and glad I have the year ahead to explore possibilities. What I do know is that I'm going to embrace the gift of spaciousness in the first 6-12 months after my time with CalSAC concludes – taking time for reflection, restoration and family while Monica and I travel the country in our RV with our two pups. During that time, I also know I want to continue to be in service to the youth development field – in California, Texas and nationally – and welcome the opportunity to serve on leadership teams and work on a project or two or three. I have grown tremendously while at CalSAC and have every intention of continuing to pay it forward. I've already reinforced my commitment to my roles with the California AfterSchool Network Leadership Team and the CDE Expanded Learning Division's Workforce Strategy Committee.
I'm also excited to spend time fundraising for Maven Youth, a national nonprofit serving LGBTQ+ youth that my wife and I started a few years ago. In July, I'll also be joining a panel at the Equality, Diversity and Inclusion International Conference in the Netherlands and hope to continue to advance equity-driven leadership and management practices in the nonprofit sector as I move forward in my career. Elevating the story and learnings from this executive transition process is also something I look forward to embarking upon in collaboration with CalSAC. Lastly, I am budgeting to continue to be a CalSAC donor and member of the Giving Alliance in 2020 and encourage you to join me!
I'm fully committed to the future of this organization and will continue to lead CalSAC forward as our transition team conducts the search for our next executive director. I thank you for your love and support over the years. I could not have led to my full capacity without the community that has surrounded me and led alongside me for over a decade. I look forward to continuing to make meaningful impact together in the year ahead!
With the deepest love and gratitude,
Ruth Obel-Jorgensen
CalSAC Executive Director